TESTING & VALIDATION OF YOUR AUTOCLAVE
Testing & Validation – what should I be doing?
Having a robust testing & validation process for your benchtop autoclave is an integral part
of the sterilisation process. The recording of each sterilisation cycle, the independent
testing of each cycle and the periodic maintenance & re-calibration of your autoclave all
come together to ensure that your total sterilisation procedure ensures a safe outcome
for your clients. The relevant local sterilization standards are AS/NZS4815:2006 and
AS/NZS 4187:2015.
Daily Recommendations:
Run a vacuum test at the start of each day before commencing a sterile cycle
Run a Helix Process Device Test either separately or with your first daily cycle
Use a class 4 or class 6 chemical indicator on each tray
Ensure that you have either a printout or a download for each cycle processed and that it is stored safely
Store your sterile instruments so that they are kept packaged, clean and used on a first in first out basis (FIFO)
Weekly Recommendations:
Clean your steriliser chamber with a mild detergent
Remove the drain filter and clean it
Check & clean the door seal
Monthly Recommendations
Run a biological test using an incubator & spore tests
Annual Recommendations:
Have your autoclave serviced & calibrated by an authorized service agent
We can help you design and implement these processes, in particular we can carry out
spore testing for you and we can also service & calibrate your steriliser. We also sell
a full range of chemical indicators, Helix Test devices & biological spore tests which are
available for purchasing online
Click here to download a pdf file with further information on maintenance requirements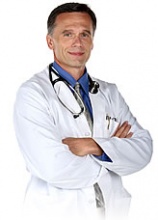 Emech Medical Supplies
Please feel free to call us 0800 436 324 / 1800 043 324 or email us sales@emechmedical.com for a comprehensive information pack and pricing on your requirements.