BENCHTOP & LARGER AUTOCLAVES
Purchasing a new Autoclave is a significant expense for most practices, here we have attempted to give some guidelines on types of Benchtop Autoclaves &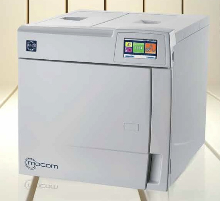 relevant standards. Please do refer to each of our Autoclaves individual web page & pdf file for detailed information about what it is designed to do.
The relevant local sterilization standards are AS/NZS4815:2006 and AS/NZS 4187:2015. These cover best practice procedures and also set minimum standards that your autoclave should comply to – click here for our testing & validation page
These include:
having a system that records each cycle, i.e. a printer or data logger
having a closed door drying cycle
having an autoclave that removes air from the chamber by drawing a vacuum
Please do feel free to call us – 0800 436 324 or email us sales@emechmedical.com if you would like further information about these standards.
Benchtop Autoclaves generally fit into 2 categories – B class and S class. B class Autoclaves run a triple vacuum fractionated pulse for air removal and are suitable for sterilising type A hollow instruments, these are instruments where the length of cavity to diameter is greater than 1:5. An S class Autoclave runs a single vacuum pulse and is not suitable for sterilising type A hollow instruments. Either of these class autoclaves will sterilize solid, wrapped, porous and simple hollow loads.
We normally sell B class sterilisers to Eye Surgeries, Day Surgeries and larger Medical Centres. Most Medical Centres, Podiatrists, Tattooists and other users do not have a B class requirement and can use the simpler and less expensive S class autoclave option.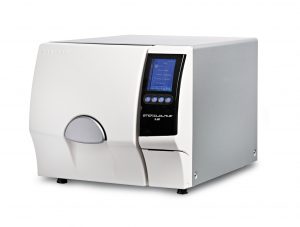 Click here for our B class Autoclaves
Click here for our S class Autoclaves
Click here for our Cominox Autoclaves
Click here for Autoclave Testing Consumables
Click here for larger Steam Sterilisers
Providing local service backup and support is a key requirement for us. When you purchase from us you can be confident that not only are you buying what we think is the best steriliser on the market but that you will also receive support and service from a locally trained technician. We've invested in training technicians nationwide so that there is a support network of qualified technical people who understand your steriliser and how to support, maintain & care for it.
Emech Medical Supplies
Please feel free to call us 0800 436 324 / 1800 043 324 or email us sales@emechmedical.com for a comprehensive information pack and pricing on your requirements.